Posted by @teeheehee on December 8th, 2008
Hooray, another weekend roundup!

---
We start off with a variety of pedal-powered vehicles that carry larger capacities of people. We've got the
Buscycle
: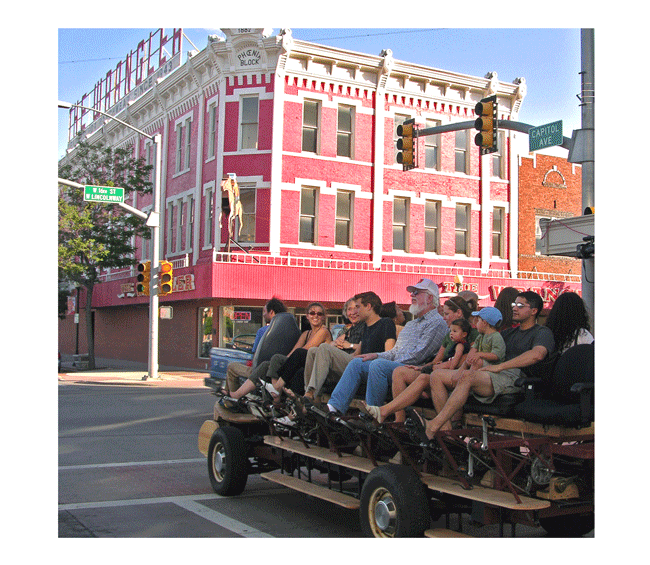 … a
human powered bus
: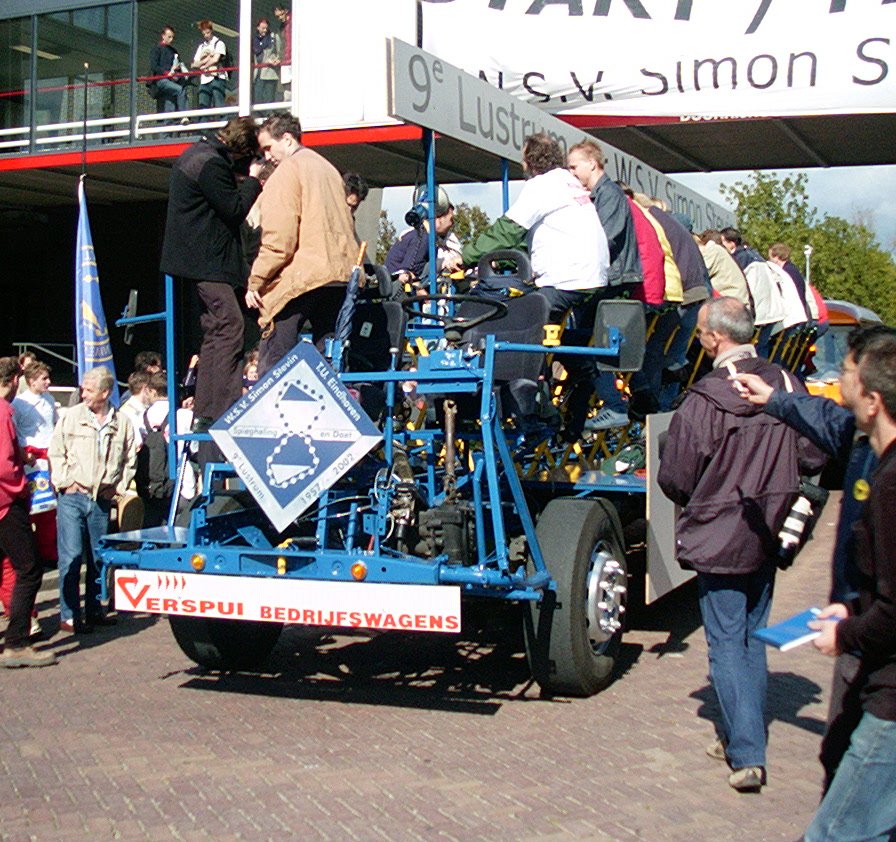 … and something called the
VeloDisco
:
Via MakeZine.
---
Gizmodo has a list of "10 insane bikes that no one should ever ride" (one slightly NSFW, a few have been seen here before.)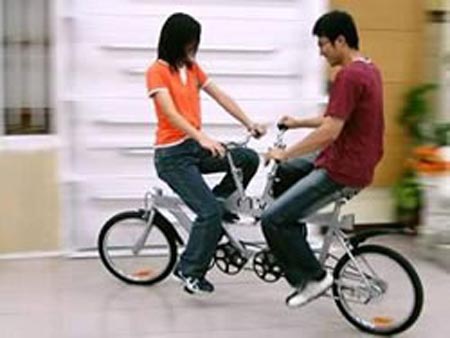 Via Gizmodo.
---
Here's news of a decked out 2009 model hybrid electric mountain bike, the
Obtibike: OB1
.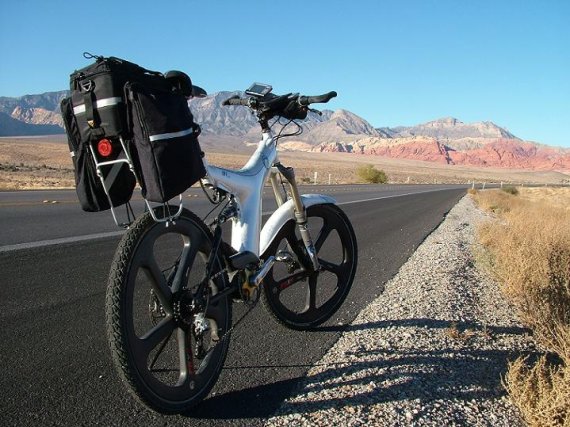 Via Gizmodo.
---
Web worms
will wreck your ride!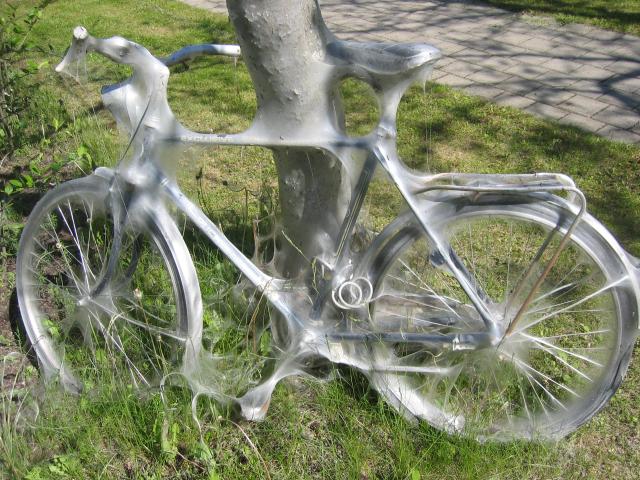 Via Reddit.
---
Here's a concept for the
Innovate or Die challenge
based on filtering water while riding a bike. It's called the Aquaduct, and it was the grand prize winner in innovation.
Via MakeZine.
---
The
Melocipede
, a sort of bicycle instrument.
Via MakeZine.
---
A sure sign that winter is coming, and an unusual preparation for winter riding: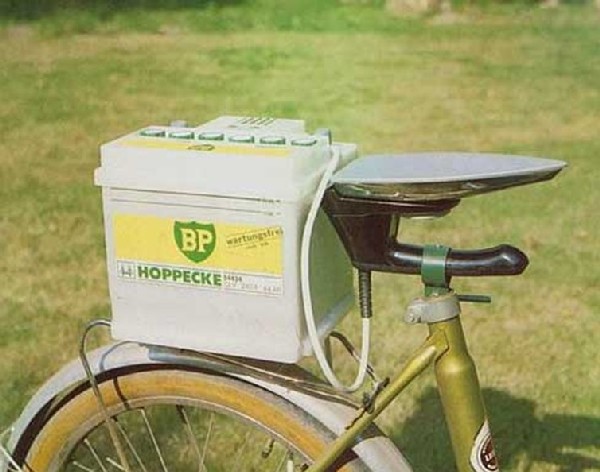 Via Reddit.
---
A method for making yourself more visible at night, called
Bright Bike
.

Bright Bike from Michael Mandiberg on Vimeo.
Via MakeZine.
---
Check out this
retro family bike
circa 1955.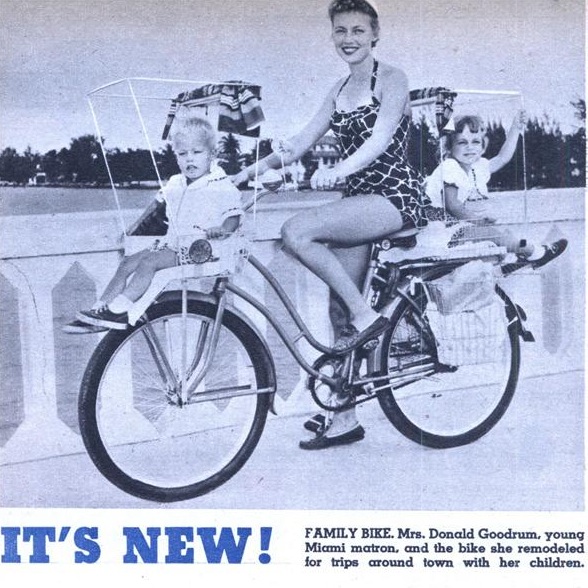 Via MakeZine.
---
Here's a project derived from
riding around the world on an electric bike
. The operator, Guim Valls Teruel, plans to travel all five continents on an electric bike.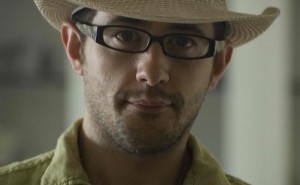 Via Digg, via TreeHugger.
---
And finally, for the particularly crafty among you, some
embroidery work of Italian bike parts
.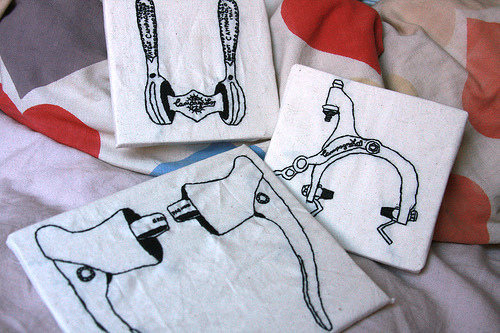 Via CraftZine