Posted by @teeheehee on August 19th, 2011
For the last couple of weeks I have been preparing to move into a new apartment. This has been on my radar for a while, and along with traveling to see family and an earlier apartment move I've made little time this summer to take to the roads in the area surrounding Boston. I haven't even worked off my "winter baggage".
It was with pent-up anticipation that last Saturday I finally took the time to select a route, clean up my hybrid, oil the chain, and strike out to ride. The destination: my favorite-so-far loop around Nagog Pond.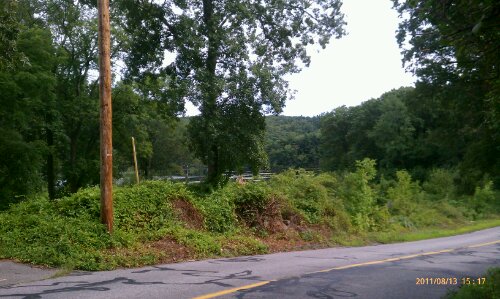 Typically any ride I do that is more than 40 miles long I'll bring with me my camelbak pack. On the plus side having the bag gives me some storage space for tools, food, and a patch kit, as well as a holder for my tire pump. The major drawback is that I've got weight on my back that traps and reflects a lot of my own heat. I decided to try and go without the bag this time, and that required me to add another water bottle holder to my frame (pink, because I bought a red one online a couple of years ago and I received a pink one on accident) and rely on three water bottles, two in the holders and one in my jersey middle pocket on my back.
I usually over-prepare and over-worry about what I bring along on a ride as I'm most often flying solo, and though I never was a boy scout I really adhere to the mantra of "always be prepared". I'm really glad I brought the third water bottle, as after topping all three bottles off at Bedford I ended up guzzling down nearly all of my supply by the time I did the 30 mile loop and made it back to the end of the Minuteman.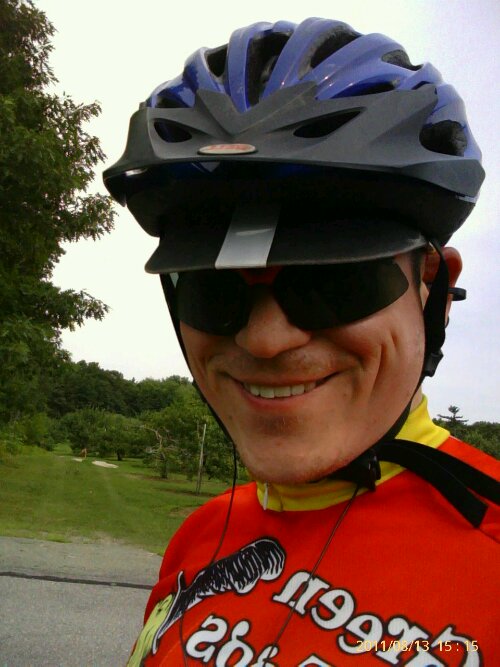 There were quite a few things I was very happy about in this ride. Not having the camelbak pack made me feel lighter and a little more daring on some of the hills which I've had struggled with climbing in past rides. I don't know if not wearing the pack also changed something else about the style of my pedal-dancing, but I was more into my groove on the hills than I think I ever have been before – it was still very difficult to climb up to Nagog Hill and yet I didn't need to slow down and grandaddy-gear it most of the way up.
I might have also been eating my power bars a little more smartly, recalling from before where the big challenges are and snacking about 10-15 minutes before reaching those hill-scapes. Whatever combination it was I managed this time, it worked out, and I was a very happy cyclist.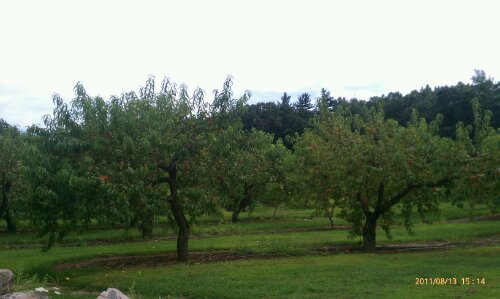 I also was reminded that I need to remain a humble cyclist. I took a rest stop by an old and fantastic looking barn, refueled, and as I pushed off I managed to steer into a bit of a gravel bump and promptly fell over into the road in a fit of awkward and amused laughter. I pulled my shame off the road with me and had a good laugh at my own expense again as I enjoyed the embarrassment of being human, even after patting myself on the back for such a good set of hill-climbs earlier.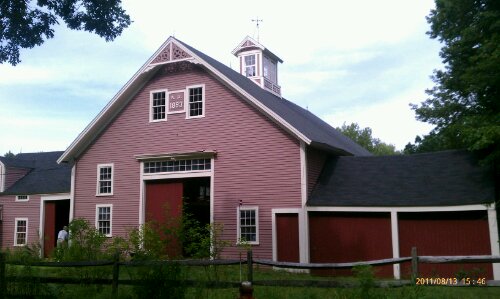 It sure feels good to be human. And rides like this are what define my summers now. May I never have a summer where I can't go for a good, minorly eventful ride.