About
My name is Dan and I live and work in the Allston area of Boston.
The last car I owned died in the winter of 2004 on a trip back home to Northern NY. In the summer of 2006 I bought a bike as a self birthday gift.
Since then I've had a lot of fun experiencing the joy of riding, building my leg muscles and stamina, and getting around town as quickly as possible.
This used to be my bike horn, recently it went mute and I couldn't repair it. If you find one like it for sale anywhere I'd be very interested to know, I don't think they make it anymore.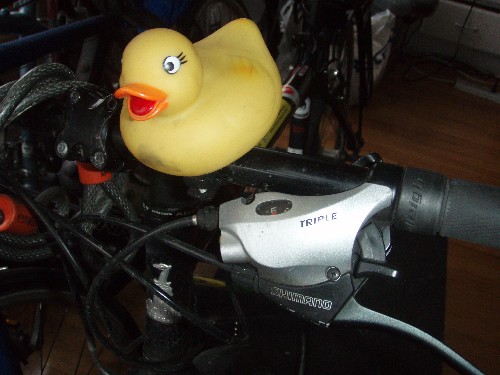 Precious, 2008 – 2009
I'm a vigilant rider and I take red lights as opportunities to practice track standing, and I look for ways to challenge myself so that I can improve my skills and vitality. I ride to commute, to do chores, to meet friends, to burn off stress, and even to just enjoy the day every now and then. For all of you who do the same:
Leave a Reply
You must be logged in to post a comment.