Posted by @teeheehee on March 22nd, 2009
As usual when I'm behind on posts I have a build-up of links to interesting things. Here are some bike accessories….

---
While not particularly cheap these
wooden handlebars
are very stylish.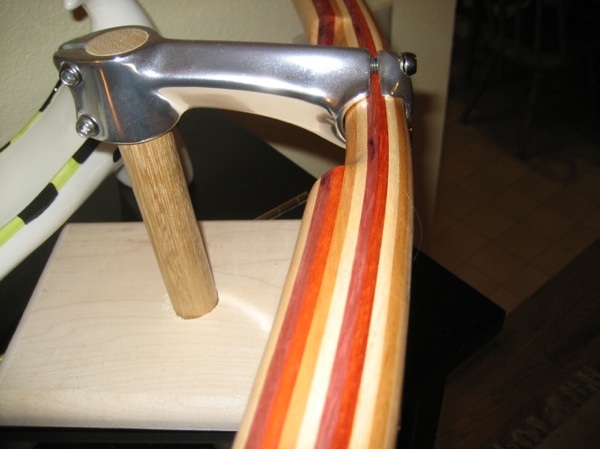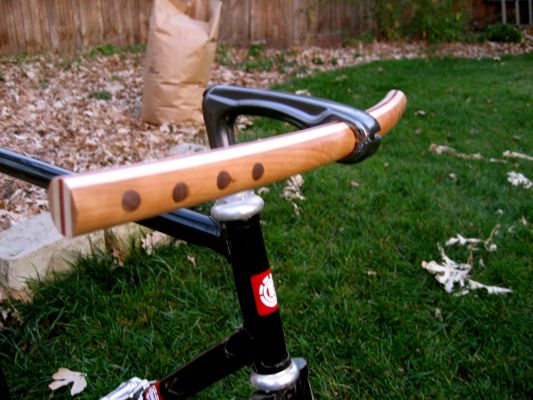 Via Makezine.
---
No longer available for sale (but maybe it can come back due to popular demand?) is a video gamer's delight: a
1-Up mushroom bike helmet cover
on
Etsy
.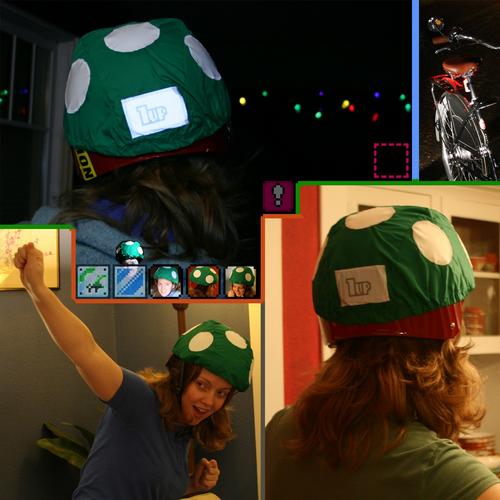 Via BoingBoing.
---
The
Contrail
puts a thin layer of chalk on the rear wheel, leaving chalk trails on the pavement as one travels.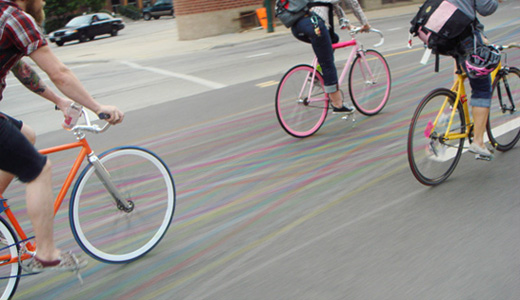 Via Makezine.
---
Here is a series dealing with
boomboxes on bikes
.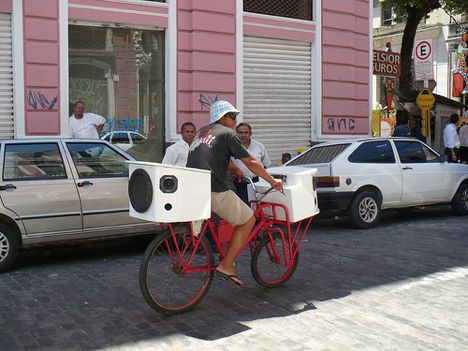 Via Treehugger.
---
Someone has created
a device
that increases the chances that a traffic stop sensor will detect a bike and switch the lights from red to green.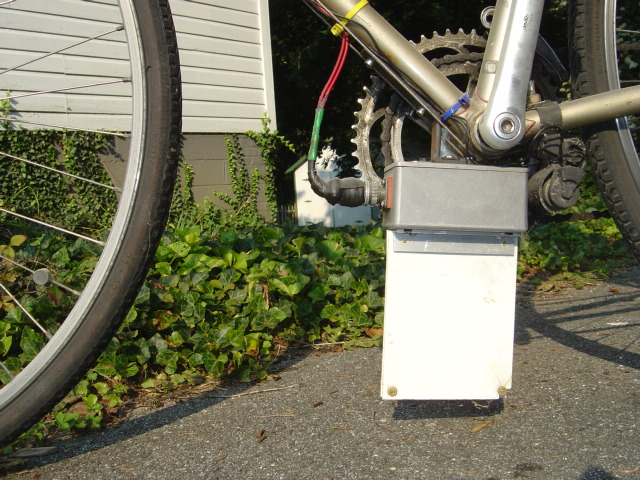 Via Gizmodo.
---
Here's an idea for a
laser-projected bike lane
which may have some application issues, like jittering, but brings about an interesting way of raising awareness.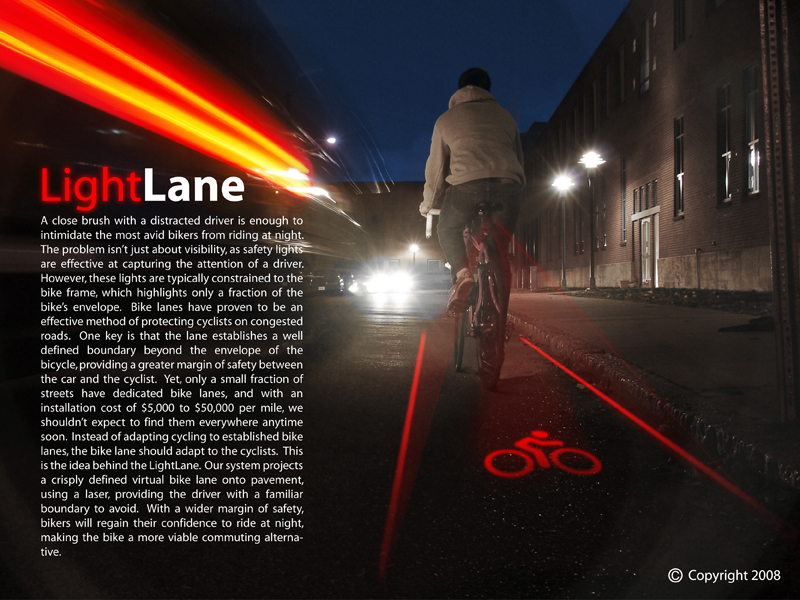 Via BoingBoing, Engadget, Dustbowl.
---
Want to outfit a
car horns on your bike
? I have to figure this gets old really quickly, and can be as much of a hazard and nuisance as a safety feature.
Via Makezine.
---
Hopefully this is easy to recreate, I love the idea: a
sharrow sweater
.
Via Craftzine.
---
In the expensive components department we have an article about
electronic shifters
.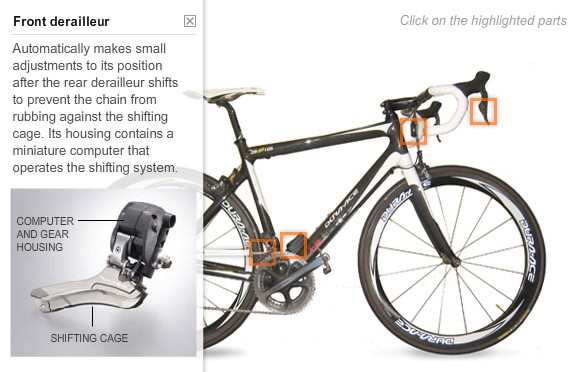 Via Gizmodo.
---
Lastly, in the
Fail
department: a
dog tether
. Seriously? This has
"bad idea"
written all over it.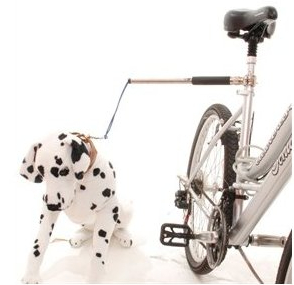 Via Gizmodo.